Revitalize Your Policy Management

with
Custom Tech Solutions
Maximize your efficiency despite the manual
and time-consuming nature of policy process
Insurers may find the task of policy management challenging and stressful. But time-consuming, high error risks, and complexity are now a thing of the past. Custom tech solutions are here to stay and finding the right IT outsourcing partner can help you optimize your processes in the insurance industry.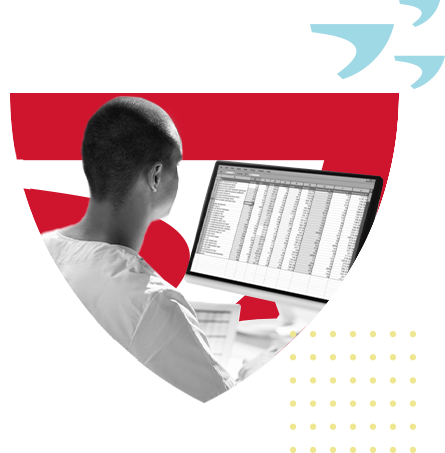 Benefits of a
Custom Policy Management System
Improved Efficiency
Automate manual processes, such as data entry, underwriting, and renewal processing, to reduce time and effort.
Enhanced Compliance
Ensure that all policies are compliant with regulatory requirements by providing a centralized repository for all policy documents as well as facilitating easy tracking and monitoring of these related activities.
Increased Accuracy
Reduce the risk of errors or omissions using automated processes to ensure that data is accurate and consistent across all policies.
Improved Customer Service
Provide clients with better customer service by having a centralized repository for customer data and policy information to allow you to give quicker and more accurate responses to customer inquiries.
How
Advancio

Helps You Improve Your

Policy Management?

Automation
We help you automate manual processes, such as data entry and underwriting, to reduce errors and increase efficiency.

Analytics
We help you get the most out of your analytics and data visualization tools to gain insights and ameliorate your decision-making.

Customization
We tailor your PMS according to your specific needs to ensure that this tech solution meets your unique requirements.

Integration
We integrate the PMS with other systems, such as underwriting, to create a more seamless policy management process.

Support
We provide you with ongoing support and maintenance for your PMS and other tech solutions, to meet your evolving needs.
Our Capabilities in the
Insurance Industry


DevOps Release Management







Find Out the
Development Team

You Need

Dedicated Team
Build a custom remote dedicated team of highly skilled engineers. If you need a Scrum Team with specialists in multiple areas and expertise in the industry, we are your perfect partner.

Staff Augmentation
Scale your core IT team with top bilingual developers, QA engineers, and UX/UI designers that work with your team on a daily basis.