Write a Guest
Post For Us!
Are you a Tech Lover and just love writing about it? So are we! We love to collaborate with tech people and share with the world how technology can make their lives easier!
Submit A Blog Post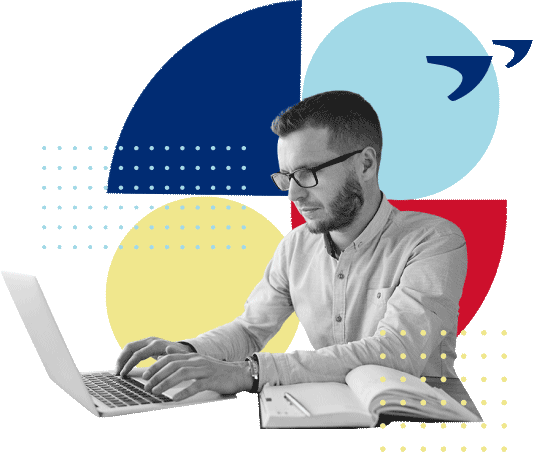 What Do We Write About?
Our blog is a resource hub for all CEOs, CIOs, COOs or any other Tech Lover or IT professionals on the latest trends in Digital Transformation.
Tools & Apps
Share those tools out there that make a developer's or any other professional's life easier, from task apps to geeky apps.
Best Practices For Software Development
Share your tips for designing great software, throw in some code, and go as deep as you can to help other developers.
 Team Management
Remote, small or large teams give the audience insight on how to make their teams work smoothly and motivated.
Digital Marketing Tips
How can you actually be relevant with all your information? How can you reach your market? Share your best strategies for any business.
IoT
What is coming up? What should we be doing to be part of this? Share with our audience all of those ideas or examples that have done life easier.
Big Data
Show our audience how to use all this information to their benefit. It can be case studies where you have been part of the team.
 Blockchain
Share with us the latest efforts to make online transactions safer. What are the problems that we are currently facing and should be aware of.
Cloud Computing
Share the latest on storage, databases, networking, you name it! What should small business be doing from day one before they become a larger company?
AI
What problem-solving are these machines up to? What can you improve on in your business? Maybe add chatbots to your website? Give us the scoop!
Business Development
What are the latest trends in Business? Talk about growth, growth hacking, strategies, digital marketing, staff augmentation, etc.
Digital Transformation
All the details and pains of the industry, tips to get the best IT Partner and not forget about your client while you evolve.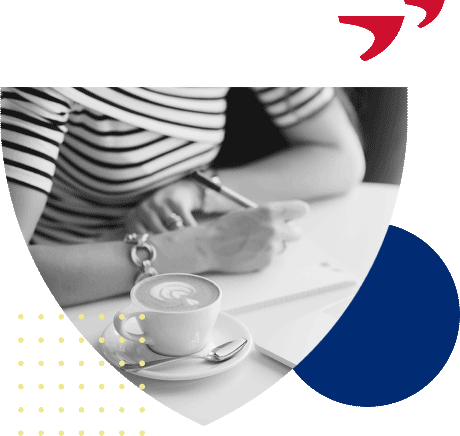 What Is a Good Article
To Us?
This article is written by someone who is an expert on the topic.
The main idea and structure of the post supports the Title.
It's written for a specific audience we mentioned before.
It includes supportive images that are royalty free.
Complicated ideas are written in a friendly way.
One do-follow link in your bio section.
Two contextual links for stats or quotes from relevant and reputable sites.
Add at least one link back to our website advancio.com with the anchor text advancio or a link back to any of our blog posts in advancio.com/tech-blog/ with an anchor text related to to a relevant keyword you're mentioning.
Content should be written with high quality avoiding spelling and grammatical mistakes.
It must include unique, original and non-promotional content.
Not published anywhere else on the Internet.
Normal blog post must be 2000 to 2500 words in length.
Pillar page/post must be 4000 words
Listicle blog post must be 2300 – 2600 words
How-to blog post must be 1700 – 2100 words
What is blog post must be 1300 – 1700 words
Must have an intro (40 to 60 words), 4 paragraphs and a conclusion (80 -100 words).
Add About the Author section. (40 words)
Images should be: header 1161 x 750 px. Supporting images 1080 x 1080.
Please use the Title Case Capitalization – Chicago style. (https://capitalizemytitle.com/style/Chicago/)
Must have H1s, H2s, H3s and H4s titles.
(H's are HTML tags that indicate the importance of your titles being the H1 the most important and the title of your post, and H4 the less important)
Titles must be capitalized in the Chicago style. (https://capitalizemytitle.com/style/Chicago/)
Chicago Style is one of the most used and respected headline capitalization methods used in journalism. The rules are fairly standard for title case:
Capitalize the first and the last word.
Capitalize nouns, pronouns, adjectives, verbs, adverbs, and subordinate conjunctions.
Lowercase articles (a, an, the), coordinating conjunctions, and prepositions.
Lowercase the 'to' in an infinitive (I want to play guitar).
Write down at the beginning of the Title the corresponding H1, H2, H3 or H4.
Mark in black your important keywords.
Important phrases or names must be in an italic font style.
If you mention advancio, the correct way is advancio not Advancio.
Add a link to your stats and name of the source in the parentheses.
Quotes must be placed inside quotation marks.
We might make some changes in order to apply a good SEO.
We look through CopyScape to see that the text isn't being published elsewhere.
If the text has more than 5 grammar mistakes it's sent back to the author for an edition.
It must not be wordy, going around with the same idea with different phrases.
It must be made of good insights and an author's personal thoughts that add value.
Titles must be clear and include relevant keywords.