Streamline your
Claim Processing
Balance efficiency with quality by taking
advantage of a custom system
We know that managing this process is complex, time-consuming, and can lead to errors and omissions. The good news is that implementing a custom Claim Management System (CMS) based on your needs can drive you to ongoing success as well as ongoing support from your IT outsourcing partner.
Upgrade Your Claims with a Chatbot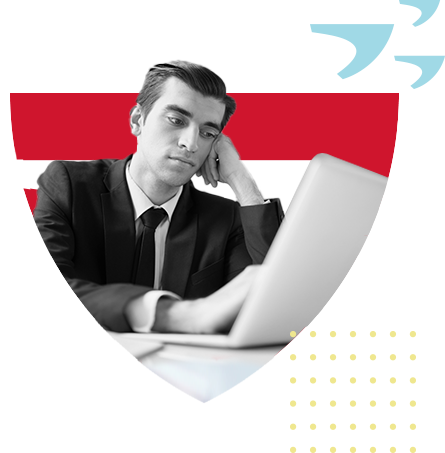 Benefits of a
Custom Claim Management System
Faster Claim Processing
Streamline the entire claim process, from intake to resolution, allowing you to process claims more quickly and efficiently.
Improved Accuracy
Automate manual processes and reduce the risk of errors and omissions, ensuring that your claims are processed accurately and consistently.
Better Customer Service
Improve the overall customer experience by providing real-time status updates, easy communication channels, and more personalized service.
Reduced Costs
By automating manual processes and reducing errors, you can lower your costs associated with claims processing.
Enhanced Reporting
Get better insights into your claims data, enabling you to identify trends, track performance, and make more informed business decisions.
How
Advancio

Can Help You

Automation
We provide you with manual process automation, such as data entry and document management, to reduce the risk of errors and omissions.

Analytics
We help you leverage your analytics and data visualization tools to gain insights into your claims data as well as improve your decision-making.

Customization
We tailor your CMS according to your specific needs to ensure that this tech solution meets your unique requirements.

Integration
We integrate the CMS with other systems, such as underwriting or policy administration, to create a more seamless and efficient claims process.

Support
We provide you with ongoing support and maintenance for the CMS, to ensure that it continues to meet your changing needs over time.
Our Capabilities in the
Insurance Industry


DevOps Release Management







Find Out More Software Integrations
Choose the
Remote Team

You Need

Dedicated Team
Build a custom remote dedicated team of highly skilled engineers. If you need a Scrum Team with specialists in multiple areas and expertise in the industry, we are your perfect partner.

Staff Augmentation
Scale your core IT team with top bilingual developers, QA engineers, and UX/UI designers that work with your team on a daily basis.