Save time, money, and resources with Advancio's International PEO Solutions. Hire employees anywhere in the world quickly, within compliance, and without establishing a legal entity.
Start Hiring Global Tech Talent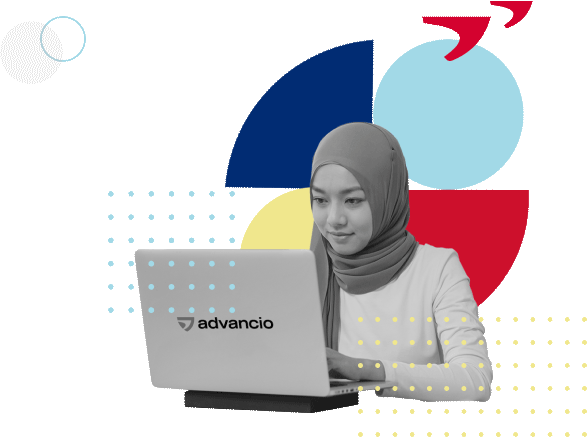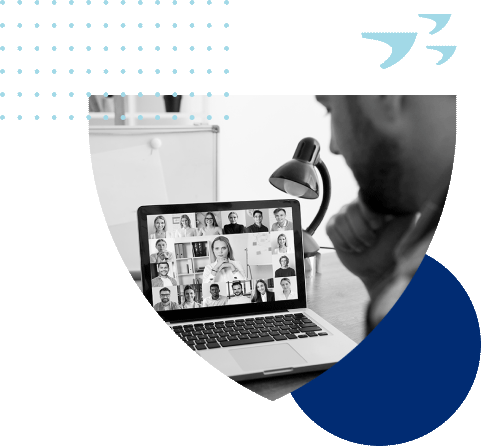 Once You Find a Candidate to Hire,
Our Team Will

Manage

the Onboarding Process
We're already operating with most Latin America and Africa, so you don't need to spend months or even years working with attorneys, banks, and other advisors to get international talent up and running. With us, it's only a matter of days.
As your legal Employer of Record, we utilize our global infrastructure to hire and pay your supported employees. You maintain day-to-day control of your team, while we manage payroll, benefits, risk mitigation, compliance, and ongoing employee support so you won't have to handle any of the legal, tax, or HR burdens that come with location.
Contact A PEO Specialist
Our International PEO service gives you access to our employee management system, from personnel information like salary, benefits, and paid-time-off to supervise your payroll. We will also walk you through the steps involved in lawful employee termination and compliance, protecting you against steep legal ramifications.
Why Use a Global Employer of Record

Instead of Paying a Worker as a Contractor?
Employee misclassification is a considerable risk in this situation. If the employer manages an employee's day-to-day responsibilities, or if the employee reports only to that employer, the employee is not a true consultant.  Misclassification can result in severe fines and penalties, so if you are unsure of the status of any employee, partnering with a Global Employer of Record provider ensures compliant hiring.
Payroll

Management of taxes, direct deposits, tax contributions, payment schedules, accounting, bookkeeping, and so on.
Benefits

Employee benefits can be managed on your behalf, ranging from dental and medical to sick leave, commute reimbursement, paid time off, and more.
Compliance

Employment contracts customized to comply. Let our team of labor law attorneys and HR specialists protect your business, and get ahead of ever-changing local regulations that could affect your company.
Management

Global Employer of Record gets you set up and operating in new markets in a few 48 hours, with savings of up to 60% when compared to entity establishment. This solution allows you to tap into global talent pools and new international markets quickly.
Mexico
Capital City: Mexico City
Currency: Mexican Peso
Population Size: 128.9 million
Language Spoken: Spanish
Morocco
Capital City: Rabat
Currency: Moroccan dirham
Population Size: 36.91 million
Language Spoken: Arabic
Colombia
Capital City: Bogotá
Currency: Colombian peso
Population Size: 50.88 million
Language Spoken: Spanish
HIRE
Get top talent anywhere – with or without a local entity
MANAGE
Collect, track, manage, and verify payroll data instantly
ONBOARD
Expand your workforce globally in as little as 48 hours
PAY
Make cross-border payments in over 140 countries
Yes, we withhold individual taxes monthly and follow all local tax laws in their region.
Our monthly invoices also include "employer burden"— these are mandatory taxes and other payments that are required by local governments for employers to pay into social security and other public programs.
Our team of local experts maintains up-to-date information on the payment schemes in each country, calculates the amounts due based on the supported employee's salary, and provides a detailed breakdown in your invoice.
Global Employer of Record benefits organizations of various sizes and sectors. However, it is particularly valuable to companies that:
Are unsure if they will be in the market for five or more years
Have international headcounts between one and 20 supported employees
Cannot delay their hiring timelines and need to be operational in new markets quickly
Do not have the extensive financial and internal resources required for global expansion
Require a bridged solution between an acquisition close date and entity readiness
Yes, we use locally compliant employment contracts to hire new members of your global team and become their legal Employer of Record (EOR).
No, there are no fees for termination. However, we do require 30 days' notice to offboard any client. Please keep in mind that the statutory notice period for the supported employee in a given country may be longer than 30 days by law. Some countries have unique mandatory severance periods and payouts, which our team helps you navigate.
If you must offboard a worker, we ensure compliance with local severance requirements and termination regulations. Whether it is voluntary or involuntary, we assist our clients through the country-specific nuances to ensure a smooth separation.
Each of our clients and supported employees rely on our global network of experts, which allows us to manage and control our customers' experience. We provide our clients and supported employees with a designated Client Account Manager and Delivery Manager to act as a time zone, cultural, and language-appropriate contact.
Advancio's regional teams remain up-to-date with any local employment law changes and perform quarterly reviews to ensure accuracy and compliance with these laws.
Want to pick out your IT team?
What Skills Do You Need
in Your Remote Developers?