Open Call

For
Freelancers
Advancio is a software development company that is focused on developing amazing IT talent one user session at a time. We collaborate positively with our team members and customers, all while having fun conquering new challenges and growing our careers!
We're looking to meet local and remote professionals to add to our community of freelancers in the following areas: Development, Marketing, Project Manager, Quality Assurance and UX/UI.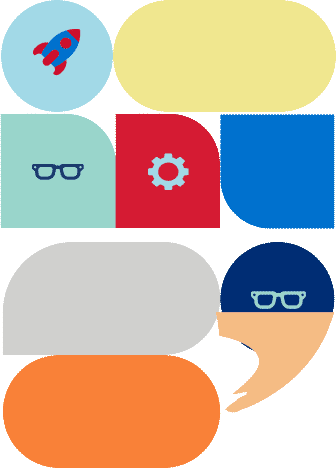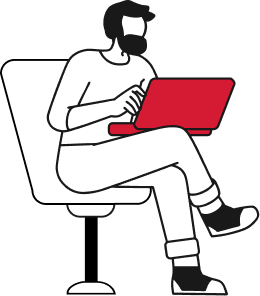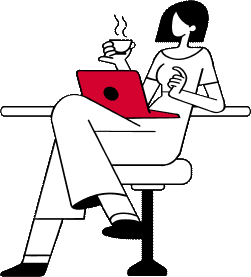 How Is The Hiring
Process?
Step 1
We will review your resume and if you approve, we will then contact you to find out if you have the skills necessary to be part of our pool of freelancers.
Step 2
Candidates that meet the basic criteria for the position are asked to complete a personality test and skill-based testing and screened evaluated.
Step 3
If both parties agree, we will send you a privacy contract to sign as well as a written offer that includes pertinent details such as the job description, the agreed compensation, the method of payment, and any other relevant information.
Step 4
It's time to get started! We will be sending you the objectives and goals, a detailed description of deliverables, schedules, deadlines for deliverables, constraints and terms and conditions.
Required
Fluent English
Strong logical problem solving
Strong teamwork abilities, but also has the ability to work independently timelines
Professional demeanor and customer-focused orientation
Multiple years experience working in the IT industry, development or marketing
Personal Profile
Positive and proactive thinking
You understand the big picture, as well as the minutia of the details
You have strong personal passions that you want to continue to develop and challenge
You want to learn, grow, be pushed out of your comfort zone to reach new heights
Open Positions
for
Freelance
These positions are 100% remote and can be done on your own schedule. As long the deadlines are met with a high level of quality, you are set for success in Advancio.
Developers
Knowledge hungry, tech savvy, organized, team player professional, that are passionate and driven.
Software Developer (.NET) 
We are looking for a backend developer to join our IT team. You will be responsible for the server-side of our web applications. 
If you have excellent programming skills and are passionate about developing applications or improving existing ones, we would like to meet you. 
Experience with: .NET, C#, SQL Server, .NET Core 
As a Front-End Developer you will be responsible for implementing visual and interactive elements that users engage with through their web browser, or through a mobile application. You will also provide support to the back-end development process.   
We are looking for someone who has attention to detail, that is motivated by artistic design within programming. As well as providing a visual experience for the clients' requests.   
Experience with: HTML, CSS, JavaScript libraries like Angular, React, and Vue, as well as React Native is a plus 
As a Full-stack Developer, you will work alongside a group of dedicated and multi-disciplined technologists and designers to bring high-quality solutions to the market.
We count on our developers to write elegant and well-documented code, with a strict eye towards the separation of concerns and maintainability.   
As a QA Engineer, you will be responsible for understanding requirements, crafting test cases & test plans, and maintaining them. Managing deployment in different environments. Your expertise in System, Functional, Integration, GUI, Regression Testing, and UAT will also be called upon. 
Are you experienced enough and ready to take full responsibility for this position? 
Our ideal candidate thrives when being challenged and is enthusiastic about working in a fast-paced environment. If you are eager to work with smart people to solve complex problems, then we are looking forward to hearing from you!
Marketing
Strong grasp of current marketing tools and strategies and be able to collaborate in integrated digital tasks from concept to execution within the B2B arena.
Community Manager
Digital Marketing Specialist
Graphic Designer
SEM Specialist
Social Media Analyst
SEO Specialist
Project Manager
Help us managing and coaching talented developers, but will be responsible for planning, communicating and executing all project guidelines to ensure quality services and timely delivery.
Project Manager
Scrum Master
UI/UX
Creating user-centered designs by understanding business requirements, and user feedback. User flows, wireframes, prototypes and mockups. Translating requirements into style guides, design systems, design patterns and attractive user interfaces.
We Are Looking For Those
Who Love To Collaborate

In a Team Environment, Are Fluid And Diverse Problem Solvers, And a Clear And Passionate Communicator.
Work as a
Freelancer


for Advancio!
If you consider yourself a talented, specialist, or even an expert and are interested in working on your own time, you can join our pool of Advancio freelancers.
Apply for our job positions now!