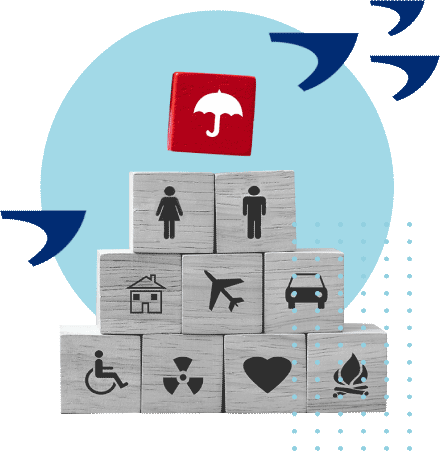 Meeting customers' rising needs through seamless and personalized experiences.
Regulatory compliance can be a costly and time-consuming process due to the nature of the industry.
Fraud can be challenging to detect and prevent due to the amount of data.
Difficulty in accurately assessing risk and pricing policies can lead to underwriting losses.
Using AI and chatbots to provide 24/7 customer support, personalized recommendations, and real-time claim processing.
Adopting blockchain and smart contracts can improve transparency and accountability as well as automate these processes.
Applying machine learning and AI to speed up fraudulent claims identification and prevent them from being paid out.
Taking advantage of predictive analytics and blockchain to identify patterns of high-risk behavior and reduce fraud.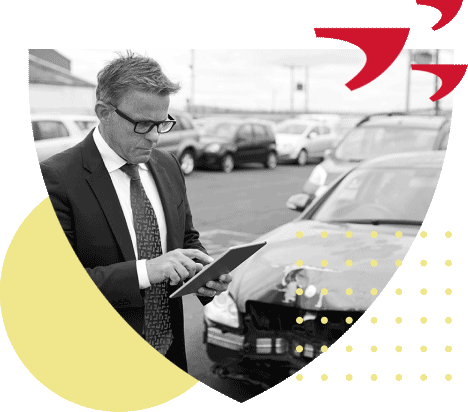 Meeting the Insurance
Market's Demands
The demand is pushing insurers to look into cutting-edge technologies such as cloud computing, IoT, AI, robotics, big data, and machine learning.
Our revolutionizing insurance technology transforms industry-critical processes like underwriting. quote generation, policy risk management, payments of premium, and claims.
Learn More
Case Studies for the
Insurance Industry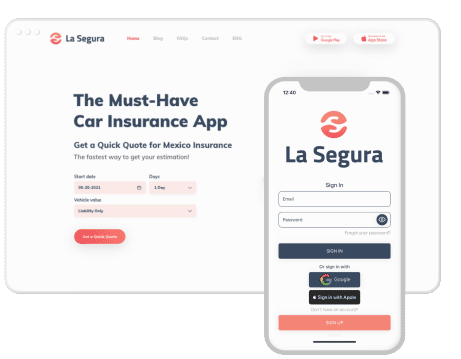 App Development for La Segura Mexico Insurance
We worked on the app's UI/UX, data extraction to create predictions, dashboards, and quoting systems, and implemented an AI chatbot for their website capable of selling and expanding policies, secure info and process payments.
Results
Cost savings of 50%

​

Full team in place in just 4 weeks​.

 

Legacy system replaced in less than 6 months​.

 

Increased case closure times by 100%​

Top quality code.


Challenges

Integrate a platform in which buying auto insurance will be fast and easy, being able to complete the task in just a few clicks

Technologies

.PowerBI, AI, React Native, Android, iOS, NodeJS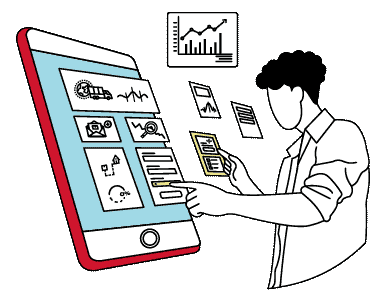 Web Development with a High User Response
As part of the merger of this large insurance company, one of the main projects that needed to be prioritized for this company was the website rebranding that was currently working with legacy systems and the adaptation of their rater to the new site. 
Results
Change the way they worked with testers to QA teams.

Handled bug infestation.

 

Made their digital transformation quicker and more comfortable with our process.

Met deadlines for the new website.

 


Challenges

Business rules were very specific and there wasn't any room for mistakes
Needed to factor in a dynamic site, which would have to be heavily tested
Equipment investment, during an intricate step of the QA process they would require cellphones for an innovative payment reminder set up to be sent via-text, email or both
The old site needed to continue working during the process
The rater project averaged around 2500 test cases in a year

Technologies

.Net, .Net Core, C#, Azure, Angular, TypeScript, MVC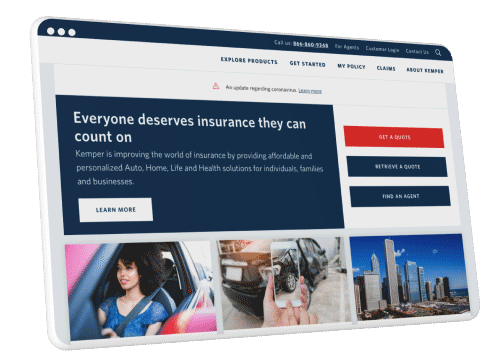 Staff Augmentation Team for Digital Transformation
Through multiple stages of their product development and systems, this insurer needed support in their legacy applications, bridge older to newer systems, develop new systems and features for existing ones, and QA service.
Results
Th

is new system enabled our client to process up to 1000 quotes per day, before IOS

th

e number was roughly 10 as it was all done manually. 

 

Partnerships have grown alongside the augmentation of tech talent that is part of the project.


Challenges

The platform used old technology
Difficulty in developing modules while achieving the specifications and matching with the compatibility
Migration from TFS to GIT

Technologies

Visual basic .Net, Net framework, asp.net, SQL Server, Oracle, XML, Active Reports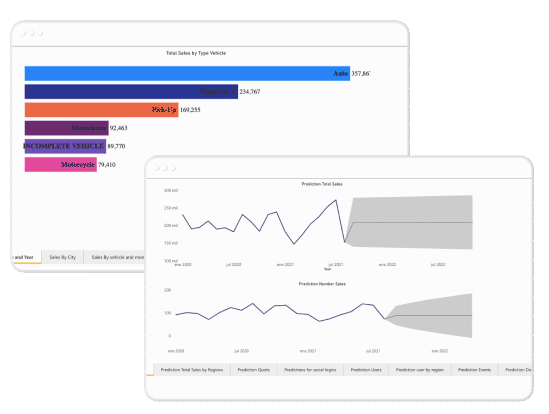 Spark Rater to Integrate Processes
We planned and deploy an out of the box solution, integrating a command center, AI, RPA, amongst others, so Spark Rater could work as a point of sale insurance product for carriers, brokers and small insurance companies.
Results
The Spark Rater interface is also scalable and fully customizable to allow different types of data requests and calls to action.
We deliver a fast, customizable, and easy-to-use interface for selling policies that takes between 30-90 days to become fully functional.
The tool provides an important database of your customers and the
most accurate pricing policy.


Challenges

Create an attractive, quicker and more effective tool for insurance companies
Integrate different and complex services in an easy-to-use interface

Technologies

Angular,.Netcore, MongoDB, Azure
Customer Experience
Drives Business Growth
Improve Customer Retention
Building great relationships based on effectiveness, trust and attention.
Improve Customer Satisfaction
Resolving issues and giving quality humanlike care with a cost effective solution.
Cross-Selling
Enhancing your sales strategy through complete insurance services.
Up-Selling
Offering add-ons, policy extensions, and upgrade to your customers.
Insurance Tech


We Know and Love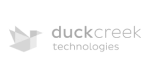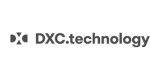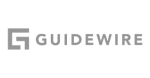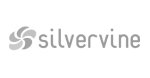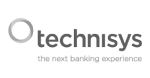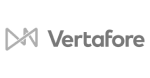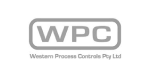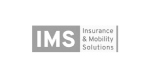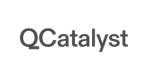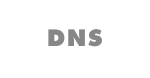 We are ready to empower insurers in driving operational efficiency in their organizations. With customized services, insurance software integrations, and tech experience, digital transformation is easy.
We can help you boost your digital transformation through a personalized solution.
Get Started