Let's Talk about

Logistics Software
The challenges in the logistics industry have evolved from how to get to a place to how to do it in a more optimal way while delivering better quality and a better experience for the customer. That's where logistics software integrations make a difference. Let's Talk!
Get Your Software Cost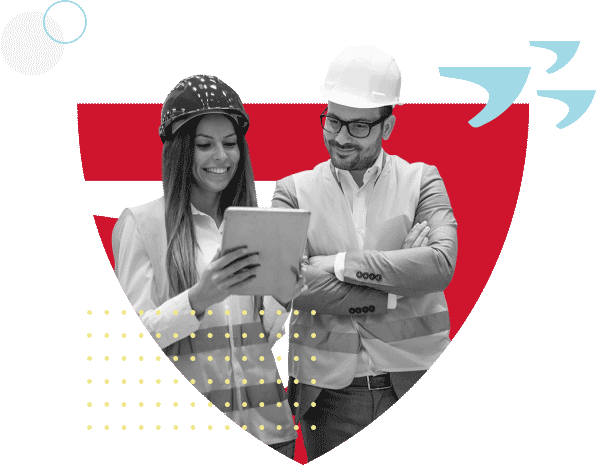 Meeting customers' expectations for real-time tracking and visibility into their shipments.
Facing disruptions in the supply chain that cause delays and impact customer satisfaction.
Affronting the challenge of maintaining operations in the face of a shortage of skilled workers.
Facing the challenge of maintaining profitability while keeping costs low in the face of rising transportation costs.
Using GPS, RFID, and IoT to track shipments in real-time and provide up-to-date information about customers' orders.
Applying AI and machine learning to improve supply chain visibility and resilience by identifying potential disruptions.
Taking advantage of robotics, automation, and AI to automate repetitive tasks and reduce the need for manual labor.
Route optimization software and predictive analytics can reduce fuel consumption and increase your efficiency.
Why Do You Need Custom
Transportation Management System?
Logistics and Transportation Management

Vehicle & Product
Tracking

Case Studies for the
Logistics Industry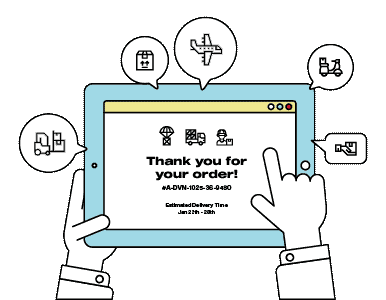 TMS for a High and Effective Response
This company needed a scalable and customized Transportation Management System to improve their processes.
Results
With our system, shipping tenders are processed automatically and there is minimal effort for the broker.


Challenges

Forms
Dart board
Brokers' acceptance
QA automation

Technologies

.Net, .Net Core, C#, Azure, Angular, TypeScript, MVC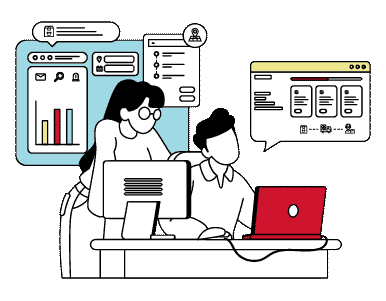 Staff Augmentation

to Expand Business Potential
This company needed a team of IT consultants and high-level engineers to continue growing in their scope. 
Results
Successful hiring rate of developers with specific tech stacks.

 

In only 2 weeks of nesting period on-site, our engineers help them gather technical and business requirements to start development efforts.  

 

Grew tenfold of the team. 

 

The relationship became a partnership.  

 


Challenges

Talent sourcing
Teams with seniority in technical skills
Teams with seniority in technical skills
Clear and strong communication
Accelerated Growth

Technologies

.Net, .Net Core, C#, Azure, Angular, TypeScript, MVC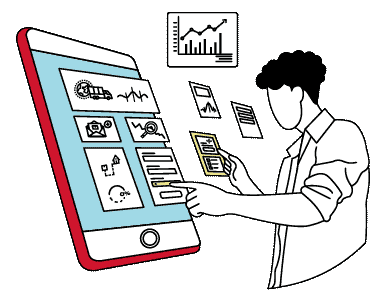 AMS

to Improve Management-Related Processes
This company needed an Automated Manifest System for improving their asset management and third-party services integration.  
Results
Implementation of emerging tech like Azure Cognitive Search uncovers insights from all types of content

 

80% increase from initial to final tech stack

 

Saved time by doing sprints

 

The outstanding work done by the team granted them an award

 


Challenges

Extract the system requirements
Azure learning curve
Working with a different time zones inside team

Technologies

.Net, .Net Core, C#, Azure, Angular, TypeScript, MVC
Our relationships and the logistics software are very important,
that's why we are committed to providing these key factors
during our contribution to every company.
Our specialty is finding the right people for the right seat. Quality talent = Quality product.

Access a highly skilled global pre–vetted pool of developers and engineers at affordable costs.

We help remove the burden of hiring and developing software so you can focus on your core service.  
Open and honest communication always, let's achieve your goals clearly.
We are here to help you meet your transportation, order, and inventory management, vehicle tracking, reporting, and hybrid infrastructure requirements with agile, top talent and customized logistics software solutions.
"I'm Rosy Politron. I would love to chat about your current supply chain strategy."
Get Started