Founded in 2010 in Southern California, our company has grown to become a leading global software development and IT Outsourcing provider, helping companies of all shapes and sizes grow.
This has been our story so far…
Let's Meet!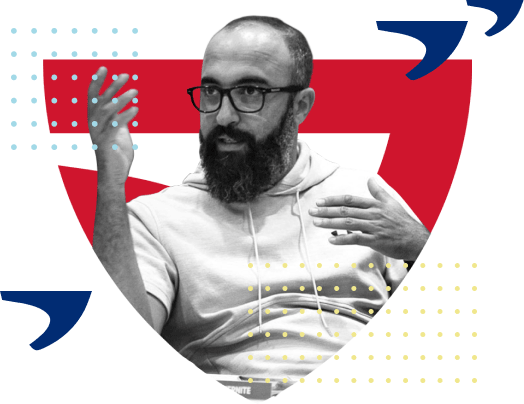 From new process
to new management.
First, the major change was that we adopted EOS, the Entrepreneurial Operating System. The tools of EOS are used in over 60,000 companies and are featured in Entrepreneurs, Forbes, and Inc. This has enabled us to have a framework for running the company without having to reinvent the wheel.
Second, we hired a new executive team that brought with it, many years of experience. They helped lead the efforts towards documented processes that meet ISO certification standards including our patent "Human-Tech" process. This has given us a high-quality consistency all our clients have grown to love.
We came back
with a vengeance.
Countless more changes were implemented and our numbers came back to double-digit growth, happy clients reporting an average 95% satisfaction rating, project estimations having 91% accuracy, and our employees scored us a 4.5 out of 5 ratings.
It was not easy but we understand that great companies are not built overnight, they are built through hard work, diligence, vigilance on numbers, business and market environment, adapting quickly, and staying ahead of change.
Standing up to the challenge.
Announcing Version 4.0
In March 2020 life threw us a curveball; as in software, versioning is a way to categorize each state of the software, each version comes with new features, enhancements, and bug fixes. We use it in the exact same way when we refer to "versioning our business". The pandemic was an unexpected bug that forced us to reimagine our way of working.
We have pushed comfort zones, have grown, shrunk, created processes, order, nipped and tucked. This time, we are scaling once more to pivot and reposition ourselves.
Continuing down our path of offering tech talent and software projects, we have created new services and project solutions to meet the demands of the new workforce market and the growing needs of our customers. This will allow us the opportunity to continue to stay ahead of the curve and delivering superior service.