We're Excited
to
Meet You
Let us introduce ourselves! We are Advancio, a leading technology solutions provider based in sunny Los Angeles California. We have production centers in LATAM and AFRICA.
We want to become your tech solutions partner through our skilled human cloud.
Get Started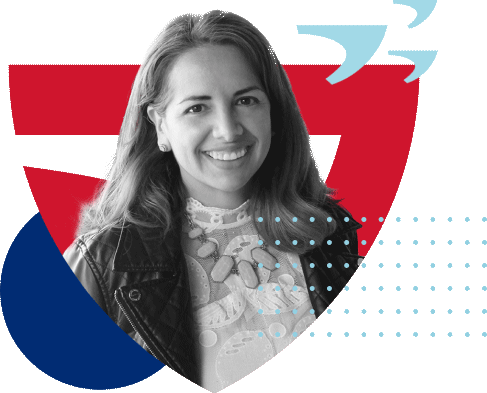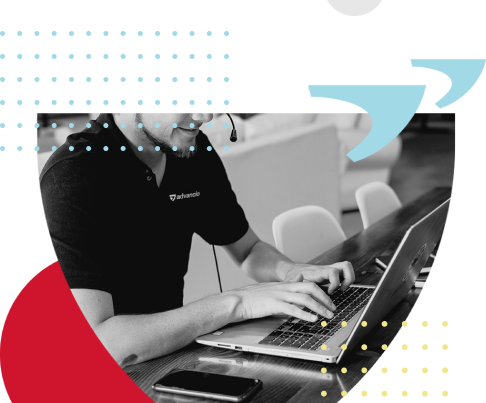 We pride ourselves on our reputation for delivering quality IT solutions that are efficient, secure, and scalable.  We work closely with our clients to understand their business goals and challenges, and we leverage our global talent pool of experts to develop solutions that align with their objectives.
Advancio is committed to providing our customers with the brightest minds in the tech industry while doing social good, expanding opportunities for talent in emerging markets.
How Can I Create A Remote Team?
Who?
A team of engineers, nerds, geeks, and champions that are leaders in their craft.
What?
Delivering the world's brightest tech talent to great companies that need them.
Where?
Presence in the United States, Latin America, and Africa.
When?
For over 10 years we have been hiring, developing, and delivering tech talent.
How?
We build lasting relationships based on trust, experience, and reliability.
Why?
It's simple but rewarding: Because we love what we do and we know it can change the world.

Do You Want to Start Building
Your Software Project?
Discover your estimate development cost and create the next big solution.
Try the Project Cost Calculator
Our mission is to empower businesses of all sizes to revolutionize industries from within. Achieving their goals and unlocking their full potential through innovative technology solutions. While creating great work opportunities that challenge our talent's skill sets and give them the ability to work on something revolutionary.
Developing extraordinary people to build extraordinary things
Connect With Tech Talent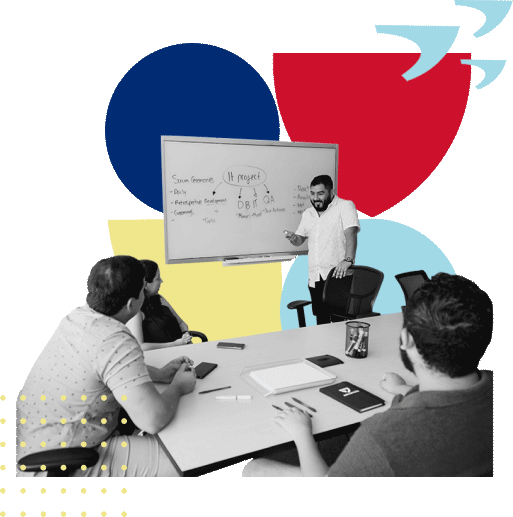 Our
Vision
Coding for a better future
Create a better world for all those who come in contact with us, a more enjoyable workplace, community, and lives. We build the change we want to see in the world one interaction at a time, one user session at a time, using our core values we make small things great.
Our
Mission
Create amazing technology solutions
We solve intricate problems with out-of-the-box technology solutions that offer users a superior experience. Thriving on the challenge of making the complex simple, to build impressive, intuitive, and user-friendly experiences thanks to our passionate and talented human cloud.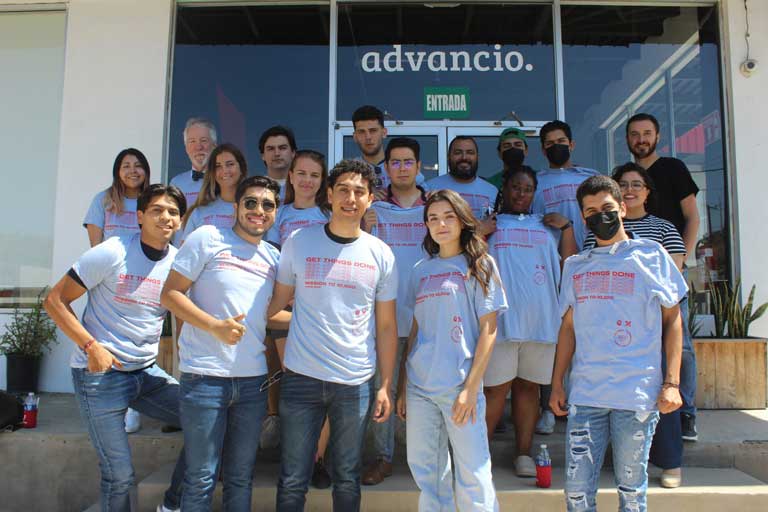 Our reason for being…our why was born from a place of service. And we understand that our success is only relevant if it brings value to our clients AND communities.
We developed an Economic, Social, and Governance (ESG) Plan with very aggressive goals. We aim to touch at least 10,000 lives by 2025 and "To develop extraordinary people to build amazing things."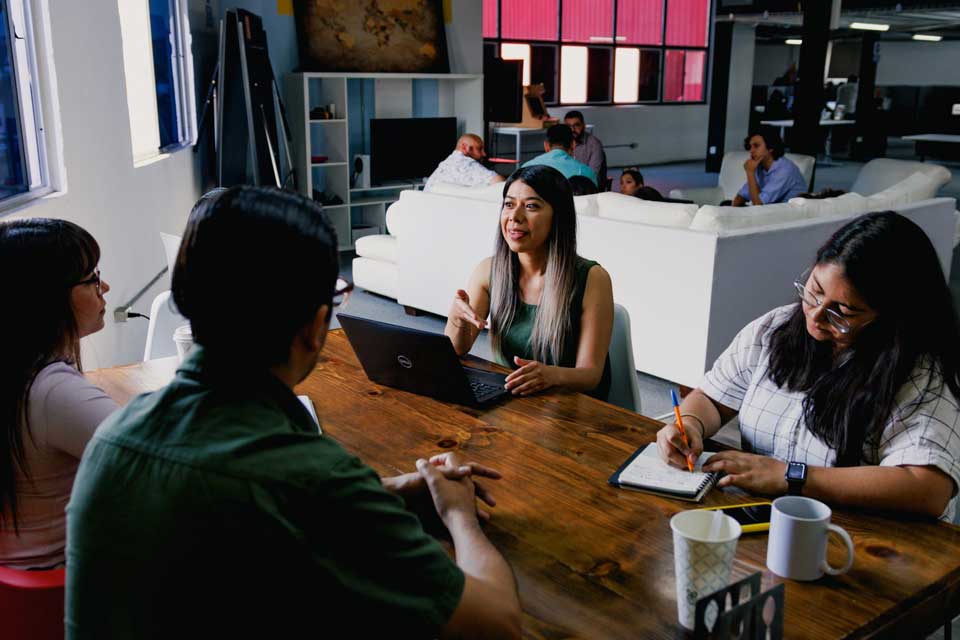 Our Why as an
IT Outsourcing Partner
We are tech talent innovators who believe that thinking outside the box, being passionate about what we do, daring to dream big and putting in the work to achieve the unbelievable are part of our life's purpose. We want to be different as an IT outsourcing partner by empowering people and changing our reality with passion, hunger, conviction, and purpose.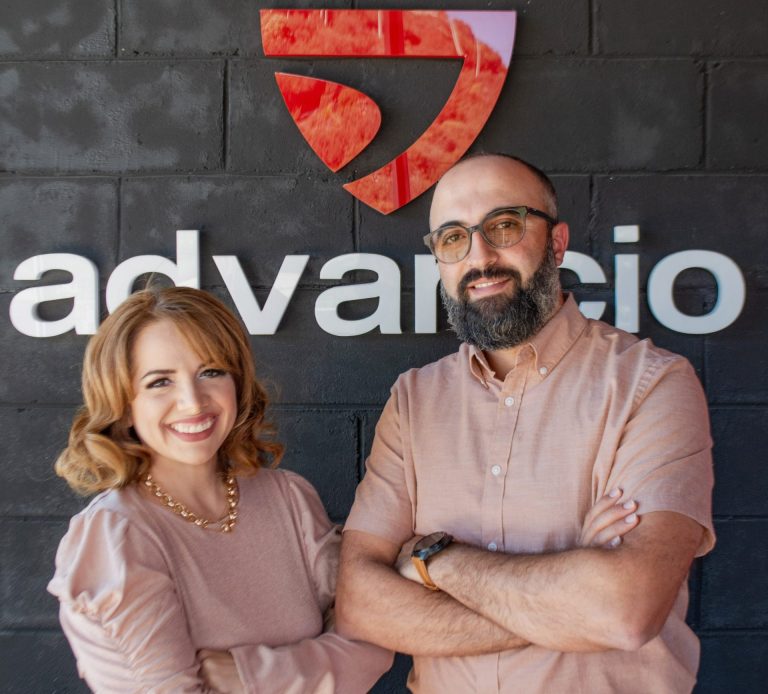 Being inspired by our founders' stories, we understood that having a presence across the world will have the impact we want for our remote teams. Since 2010, we have been building today's and tomorrow's tech talent and solutions in the US, Mexico, and Morocco alongside creating and supporting social initiatives like university talks and WeCanCode Hackathons.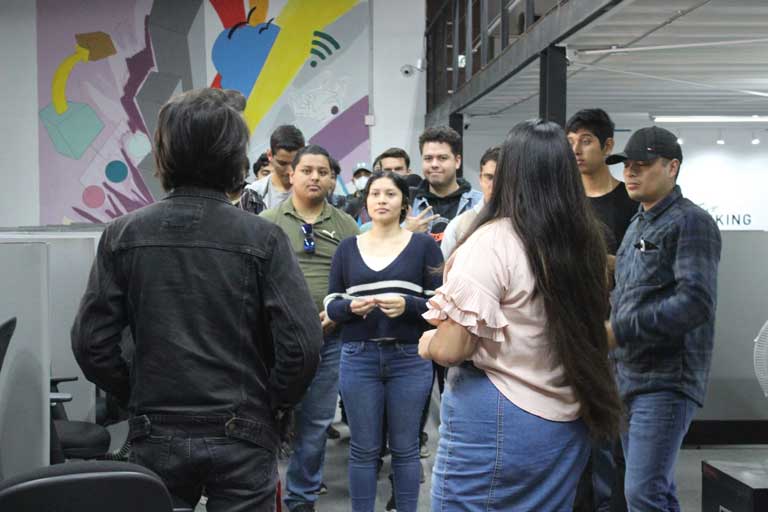 What Are We Doing
for Tech Talent?
Career growth plans to build and engage tech talents and remote teams.
Implement Diversity & Inclusion programs to reduce bias and increase opportunities.
Sponsor WeCanCode Hackathons to support young talent.
Boost our presence in the US, Mexico, and Morocco offices.
Support cultural and local initiatives to support local communities.
Together we are capable of the impossible. Advancio belongs to a culture that makes us different, a culture that embraces our uniqueness, our diversity, and our energy.
Unwavering Values That
Live

,

Motivate

, and

Inspire
Quick-witted, sharp & modest. We acquire & apply knowledge & skills quickly to solve problems and remove barriers while still being modest.
We are a human company that treats people 1st. We care for our clients, our teams, ourselves, our families, and our community.
We embrace the growth mindset to adapt quickly and think creatively to innovate and come up with out-of-the-box solutions.
Because we love what we do, where we are, and who we are with, we aim for 7 stars service.
We are hardworking, resourceful and relentless with the delivery of real results that drive value.
Advancio has grown to become a leading global tech talent provider helping companies of all shapes and sizes.




Today We Are Building
A Better Tomorrow
With Social
Responsibility
In 2013 we created a "Pay It Forward" campaign, that set aside 15% of our net profits towards grants for Non-Profits. Members of the community submit organizations and once a quarter we select a lucky recipient.
Submit an Organization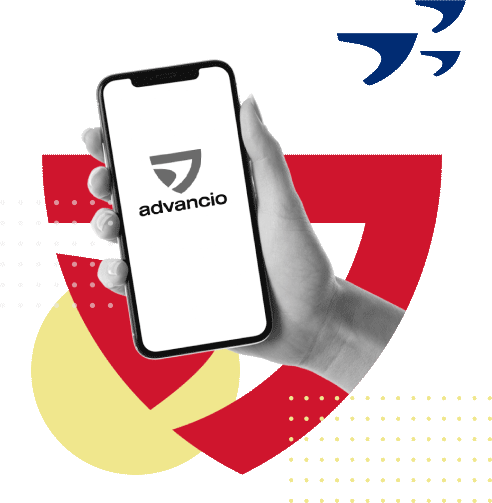 Want to pick out your IT team?
What Skills Do You Need
in Your Remote Developers?