On September 24, Advancio is reaching an important milestone, we are turning 10. What does turning 10 mean for us? It means we have been able to deliver products with consistency, high-quality, and value. We have been given the opportunity to touch lives and futures of 500+ workers and alumni, we've opened the doors to the labor market to many of our peers now working for companies such as American Express, Walmart, Amazon, Microsoft, and other Forbes 500 organizations.
In this journey we've learned to walk among hardship and uncertainty, we've realized that we alone could not accomplish much. We certainly needed the help of Allies, strategic partners, and vendors to nurture our path and move forward towards the future.
We've accepted that strength, the real strength lies in union, in walking the same path, having the same vision, mission, goals, and values that push us to be better and to think that we can accomplish the impossible even when everything looks dire.
Advancio Is One Step Closer to the Future
Trust in our employees and vendors has allowed us to stay relevant for the past 10 years. Passion, Teamwork, and Innovation are what will catapult Advancio to new heights. More importantly, it will ensure we will not only survive but thrive and grow the next 10 years.
As in any true coming of age story, a change in visual appearance, tones, and identity mark the representation of growth. So, we would like to mark this important milestone by establishing a relationship with a trusted vendor to design a full revamp of our branding guidelines and overall identity.

A Nearshore Vendor
Fuego Yamana is a branding company located in Mar de Plata, Argentina. Firstly, Fuego Yamada was chosen by Advancio because of how they see a brand, secondly, they bring to the table the idea of legacy, which in one way or another we've been toying with.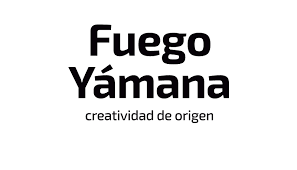 It's clear that we did something right and our alumni all over the carry its essence all over the world. So our values and shared experiences are richly embedded in their work. Fuego Yamana will be in charge of revamping our brand bringing new perspectives to the company identity and renew its look and identity to better reflect who we have become. To sum it up need to enhance and bring individualism to what we've been working on all these years, In short, we need the injection of external energy to enhance what we've been working on for all of these years.
An External Vendor to Do our Rebranding
Above all we are a software development outsourcing company. In addition, we advocate for the potential and need of using external vendors to outsource key assets for your company projects. To sum it up, bringing a nearshore company to help us revamp our image felt natural.
Talent
Values
Mission
Market Compromise
Clients History
Furthermore, the implementation and labor behind the new assets will still fall upon Advancio. The Fuego Yamana team is eager to explore new ideas and play around with different forms and proposals.
Advancio Keeps Moving Forward
Bad times come in cycles, the pandemic has struck business in many different crippling ways, remember, it is only temporary. Advancio has endured 1 or 2 ends of the world, the rebuilding process only gets easier. We recommend you ride the wave as much as you can and keep going until you are able to rebuild.
We want to thank you for your time, patience, and trust.
Sources:
https://www.fuegoyamana.com/en/home/
https://www.fuegoyamana.com/en/works/
https://www.flatworldsolutions.com/articles/benefits-of-outsourcing.php