Green Transition:
Is Technology Really the Answer to a Sustainable Future
When: May 25, 2023
Time: 9:00 AM PST
Gain valuable insights, debunk common myths, and explore the possibilities of technology-driven sustainability.
Watch Now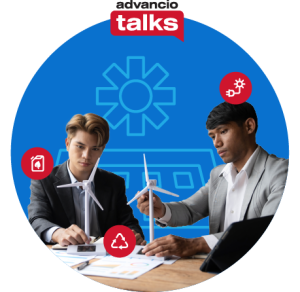 Join us for an enlightening talk, in which you will explore the pivotal role of technology in driving the transition to a greener world. Discover how innovative solutions, digital advancements, and renewable energy technologies are shaping a sustainable future.
Don't miss this opportunity to be part of the discussion and accelerate the green transition. Register now and join us on this exciting journey towards a more sustainable!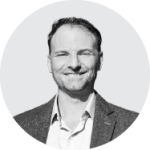 Gareth Evans
Founder of Veckta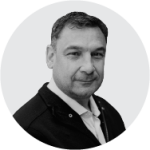 Arnaud Lasson
Sales Representative at Advancio
Renewable energy project development

Challenges of initiating sustainable projects

Understanding the financial benefits of renewable energy projects
Sucess stories of Veckta
How onsite energy solutions fit into the broader context of global efforts to combat climate change
What developments and advancements can we expect from Veckta