Why have a limited and basic chatbot when you can have the most advanced conversational AI?
Advancio's AI Chatbot meets the demands of your digital consumers enhancing its ability to understand human language and provide transactional functionality in addition to their informational capabilities.
Request Your Chatbot Trial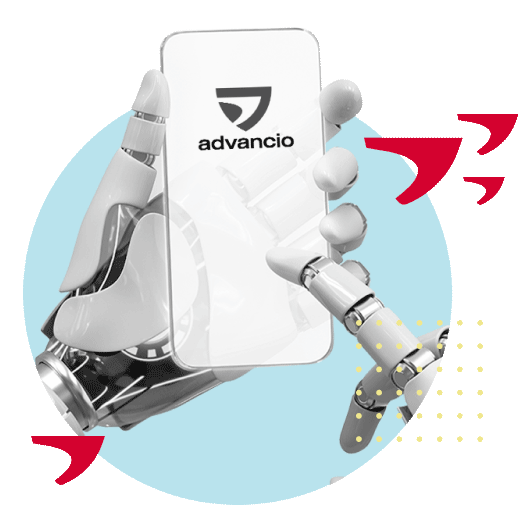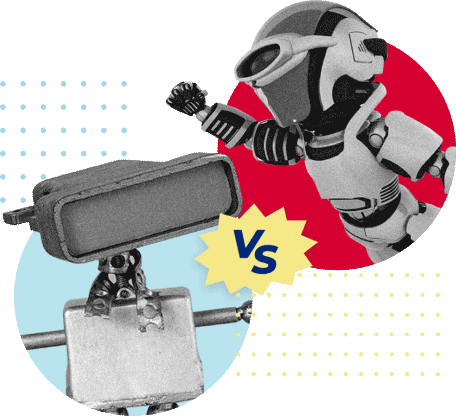 Basic chatbots are often quite limited, they're able to complete only a few tasks using keywords to trigger predefined responses and are most commonly used as simple FAQ bots.
Advancio's AI Chatbot uses a large set of training data that enables deep learning algorithms to classify intention and understand human language, making communication with your customers more comfortable, effective, and well… human.
Apply for 30-Day Proof of Concept
How does the

Chatbot work?
There are different technologies working behind the scenes to translate human language into something the conversational AI can respond to and act on. Just like the human brain decodes a message, our bot uses these technologies to achieve the same results.
Step 1
First, the bot will process natural text: Identify spelling, synonyms, and grammar, and breaks down the request into words.
Step 2
It'll make sense of the text: Recognize intent, context, account preferences, entity extraction, sentiment classification, etc.
Step 3

Formulate a response your customer will be glad to receive: By combining the processed information with a structured hierarchy of conversational flows.
Thanks to our chatbot's powerful and advanced language understanding capabilities, it's able to self-learn, use voice-driven customer service, and AI-assisted human chat, and integrate applications you already use and love, like Facebook chatbot.
Advancio's software solutions help companies thrive by adapting their needs into exceptional experiences for their users. We know what our clients seek in an IT partner: Reducing costs by being accessible, increasing productivity by being reliable and accountable by being experts in the tech industry. As tech lovers that work across a range of different shapes and sizes, from leading startups to Fortune 500 companies, Advancio creates that digital value that every business must have.
High accuracy & resolution rates
Scalable intent hierarchy
Broad scope
Total cost of ownership
Pre-built, vertical-specific content
Conversation analytics
Seamless human hand-off
1. Instant response times.
AI Chatbot eliminates the barrier between a brand and its customers by providing immediate responses.
2. Increase revenue.
It can interface with a customer's account and suggest products and services they may be interested in, helping to increase sales and drive revenue.
3. Keep costs down.
A scalable conversational AI-powered chatbot can do the equivalent work of hundreds of human agents.
4. Increase employee efficiency.
Free up employees to focus on high- value customer interactions by using a chatbot to empower self-service and automate repetitive inquiries.
5. Open new channels.
Chatbots allow enterprises to deploy and test new, fully automated omnichannel experiences for sales, service and support without tying up resources to onboard and manage new teams.
6. Bolster brand loyalty
Deliver your customers a dynamic and memorable self-service experience and they'll keep coming back (and spending more!).
7. Available 24/7, 365
Chatbots present a fast and scalable way to answer customer queries about your business when it suits them best.
If you're based in the United States and you're looking for a nearshore software development company, you've found us! If you're located somewhere else, the truth is that all our delivery centers are in your time-zone. This helps eliminate language and cultural miscommunication and makes our team available for office visits.